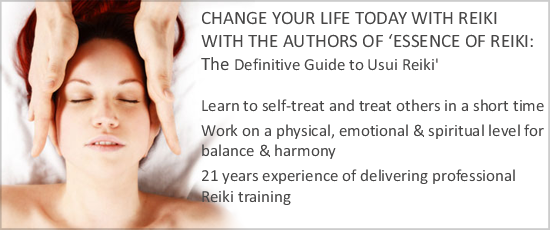 Reiki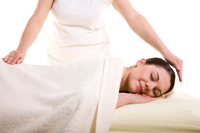 Reiki
or to give it its full title Usui Reiki Ryoho, is an amazing Japanese energy healing method developed by Mikao Usui. Reiki can literally change your life for the better, forever, either through receiving Reiki treatments or receiving Reiki training and self-healing. Reiki has two distinct paths - healing of the self and others and spiritual development. Reiki can help you to discover more about yourself and your path as well as enabling you to treat yourself and others on a physical, emotional and spiritual level. Reik is a straightforward and practical art and is easy to learn and use. The founder of Reiki said about learning Reiki:
"anybody who has a common sense can receive the power accurately in a short time and can heal selves and others"
.
Click here to learn more about Reiki
Reiki Courses In London - Reiki Training in Traditional Usui Reiki Ryoho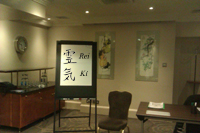 We run professional Reiki courses teaching traditional Usui Reiki Ryoho every month in London. Our Reiki courses offer you a wonderfully unique, inspirational and enlightening journey of self discovery that will change your life forever. Reiki is very simple to learn and in a short time you will be able to use Reiki for yourself and others. We combine a traditional, spiritual, holistic and simultaneously clinical and professional approach to our Reiki teaching and healing. We teach Reiki with the aim of preparing students for professional practice to the standard required by the Reiki National Occupational Standards (NOS) while maintaining the Japanese traditions and methods of the Usui Reiki Ryoho teachings. We cover everything you need on our Reiki Level 1 and 2 course so you can take the Reiki Council verification process for the Certificate of Professional Practice and register with CNHC, we do not have additional modules or workshops you will need to take to prepare you for profesional practice!
We provide comprehensive manuals on our Reiki courses and free post-course support is included and our students can sit-in on future courses as often as they want to for free!
Reiki courses
take place in central London at the Radisson Blu Edwardian Kenilworth Hotel.
Our wonderful students on our July Reiki Course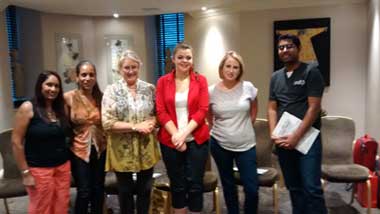 Click here to learn more about Reiki courses
Next Reiki Course: Saturday 10th March/Sunday 11th March 2018
SPECIAL OFFER!
Book a combined level 1 and 2 Reiki course and save £'s!
Click here to book your Reiki course now!
NEW! Reiki Courses At Home
We now offer the same professional courses in the comfort of your own home! I can travel to your home (within London) and teach an individual or small groups on dates to suit you. You get the same course material and post course support and can attend the scheduled courses as an observer for a refresher for FREE. Please
contact me
for further details.
Reiki Treatments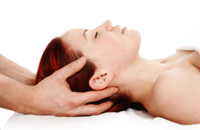 We treat clients in a professional and honest way, taking the time to discuss presenting symptoms, exploring medical history and any contributing issues. We ensure that treatment forms are completed, agreed and signed by the client in order to monitor progress and to protect the client. We treat each individual that comes to us as a whole, but working with Active Reiki, we direct the energy at the areas which require healing using the appropriate energy along with suitable visualisations/intention to maximise the benefits of treatment.
Click here to learn more about Reiki treatments
Reiki Share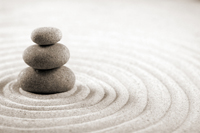 Welcome to our Reiki share! Our Reiki share is open to all and is not just for people attuned to Reiki or our students! We hold a Reiki share once a month at the Radisson Blu Edwardian Kenilworth Hotel.
Next Reiki Share: Sunday 11th March 2018 6pm to 7.30pm
Click here to learn more about our Reiki share
About Us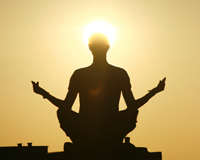 We are two professional Reiki practitioners/teachers and authors, Andy Chrysostomou and Dawn Mellowship, dedicated to offering Reiki treatments and Reiki courses to all levels, in the traditional Japanese style of the founder Mikao Usui. This style of Reiki is known as Usui Reiki Ryoho - the Usui Method of Spiritual Energy Healing...
Click here to learn more about us
What Makes Us So Different?
Reiki
is in many instances used passively as a relaxation therapy, the healing aspects of Reiki have largely been forgotten. This is pretty much the accepted way of working with Reiki in the Western traditions. The founder of Reiki used and taught Reiki as a means of healing. Reiki was used actively to treat illnesses, injuries and all conditions directly... So we teach Reiki as a clinical practice and show you how to approach medical conditions in the most effective way, using Reiki energy in a focused and directed way and using intention and visualisation to maximise the healing effects of the energy.
Click here to learn more about Active Reiki
What Our Reiki Students Say About Our Reiki Courses
"Andy is super passionate and enthusiastic about Reiki and a very generous teacher. He offers his full support both during and after the course. He creates a safe space to ask all the questions that arise for you and to explore your own use of Reiki, and the manual is delightfully comprehensive."
Mera, London
"I am very thankful to Andy for his guidance and insight about the traditional Usui Reiki. Andy has attuned me to Reiki 1 & 2 degrees. He is an amazing and very knowledgeable reiki teacher & healer. His course material is very concise, practical and simple to understand. Reiki is a wonderful blessing. Since I was attuned, I have been practicing self healing daily and I have experienced its benefits. It has given balance to life. Everyone should experience Reiki. I would recommend to anyone to go through Andy for Reiki I, II & masters and also for healing."
Ravi, London
"This experience has been one of the greatest of my life...The way I feel is, speechless. I'm much more confident, happy and finally I feel I can do something worthy in my life and for others...The Reiki course has been mind blowing. You have been extremely professional, passionate, devoted, caring and you boosted peoples confidence. I am a totally different person thanks to you guys."
Martina, London
Click here to read more of our students' comments
We sincerely hope that you enjoy your visit to our website and we wholeheartedly welcome your questions on Reiki training, Reiki treatments and anything else Reiki. You are very welcome to email us wit hany questions you have about us or about Reiki. We will try to reply within 3 days, but sometimes when teaching or very busy we may take a little longer.
Dedicated To Excellence In Reiki