About Us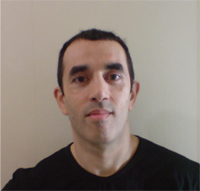 Andy Chrysostomou
came to Reiki after developing severe spondylosis of the spine. He was in extreme pain and was losing mobility in his arms and legs. He was told by his doctor that the condition was degenerative and that he would eventually be in crippled. He was offered surgery but was told that it was a fifty-fifty chance of whether it would work or worsen the condition. Andy searched for an alternative to surgery and found Reiki .
By learning Reiki and self healing on a daily basis Andy is now able to live a normal life and work out seven times a week. He has been teaching and practicing Reiki professionally since 2001 and has taught many hundreds of students this amazing healing therapy. Andy is a member of the Reiki Guild and is registered with the CNHC.
Andy is currently a member of the Reiki Profession Specific Board (PSB) working with the Complementary and Natural Healthcare Council (CNHC)) to provide expert advice on matters relating to professional standards in Reiki. As member of the Reiki PSB Andy is seconded to the Reiki Council.
Alongside his Reiki work he is currently a freelance journalist, writer and web designer. He is also an author and together with Dawn has written a definitive guidebook to Reiki, 'The Essence Of Reiki' published by O-Books.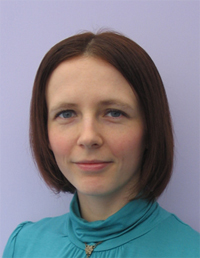 Dawn Mellowship
is an author, freelance journalist, eco-stylist, web designer, blogger for Shiny Media and a Reiki practitioner and teacher.
At twenty-four years old, suffering from a back condition and feeling disenchanted with her life, Dawn undertook a Reiki course. From that moment on her life was radically transformed. Dawn broke free from negative past patterns of behaviour, changed her entire lifestyle and dedicated herself to self-healing with Reiki and helping others through her healing and teaching work and the power of prose.
The Reiki work of Dawn and her partner, Andy Chrysostomou, has been featured in a range of publications, including: Natural Health and Beauty, Health and Fitness, Healthy, TNT and Positive Health.
In addition to her Reiki work Dawn is a freelance journalist and spent some months as the features editor of a women's lifestyle magazine called Tonic. Dawn produced many articles for Tonic magazine about health, beauty, lifestyle and poignant issues, as well as interviewing a host of celebrities.
Dawn is now focusing more on her psychic gift and is offering psychic readings from her website
www.psychic-reading-shop.com
Dawn Mellowship is the author of Passage To Freedom, a spiritual guide for life that illuminates the path to achieving happiness, personal growth and ultimately, blissful enlightenment. This book is being published by O Books on 22nd February 2008.
She has also written an anti-self help, self-help guide, that offers alternatives to traditional self-help solutions. This will also be published by O Books, on 25th April 2008.
Dedicated To Excellence In Reiki